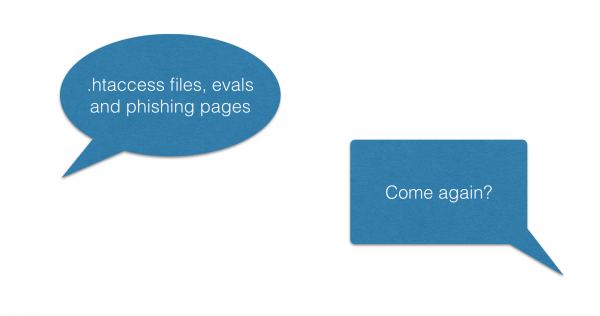 A couple of weeks ago, the Sucuri team was at HostingCon. We rubbed elbows with the people who bring your websites to the world and spoke at length with them about the importance of website security. However, the most interesting conversation we had over the whole week was with a small business owner on vacation with his family.
After a long day of conversations with the rest of the tech world, we needed to get a bite to eat and we decided to wait at the bar while the restaurant got our table ready. While there, we started talking to a man sitting next to us. As it turns out, he owns an auto body business in the Philadelphia area. Eventually, our new friend asked us what we were doing in Miami so we told him that we helped to run a firm focused on website security and, from our perspective, that's when the conversation got really interesting.
That's for big websites, right?
Our new friend knew about the data breaches at the big retailers like Target and then went on to tell us, "But I'm not worried, because I have a really simple website and just ask people to fill out a form so we can contact them later."
Tony and I were floored when he told us that. But should we have been? When you live every day in the security space, it can be easy to forget that the rest of the world doesn't live there with you.
We'll always use this blog to break security news and to educate the community about the latest malware removal techniques we're pioneering, but the more we learned about our new friend's business, the more apparent it became that we also have an obligation to translate the language of website security so that website owner's everywhere understand its importance. In that spirit, here's our first primer in a once-in-a-while series for the everyday blogger, website enthusiast and small business owner on why security is important for their site.