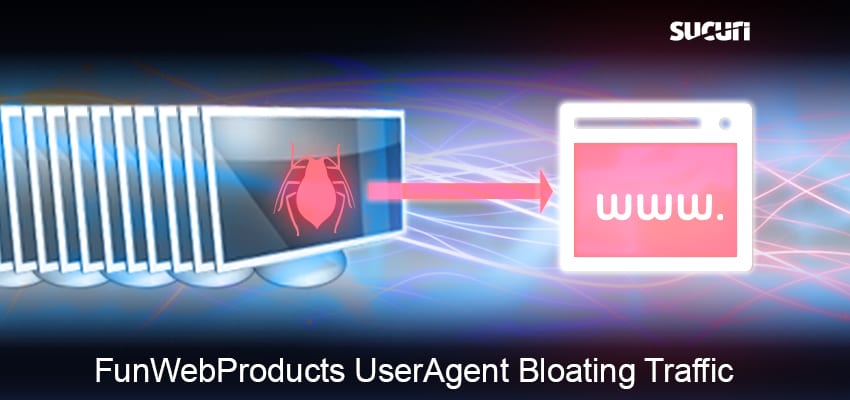 Every once in a while we get a case that makes us dig deep to find answers. We have spoken before about the trouble with forensics and reasons why websites get hacked. Sometimes though, the answer is not clear and we can only gather clues to make an educated guess. Our main business is preventing hacks and cleaning them up, but we always try to go above and beyond when we get questions about the methods and reasons behind hacks.
One of the websites we protect was experiencing an abnormal increase in traffic. In just one month, they saw 4 times as much traffic as the previous months. It was a mystery to them where it was all coming from.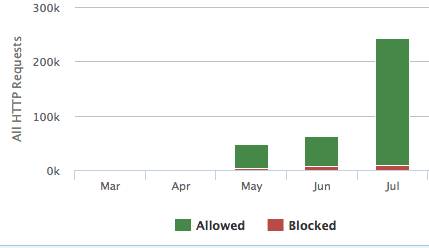 The requests themselves were not doing anything nefarious, but upon investigation, our Website Firewall was adding rules to block the traffic from returning by temporarily blocking the offending IP addresses. Though the requests were benign in nature, their behavior was definitely suspect and triggered our automatic protection. We were curious about the source of this strange traffic, and looked to provide our customer with any insight on where this surge in traffic might be coming from.
This is what makes our jobs interesting. Even though I'm technically in marketing, there are so many ways that crooks can exploit code and internet protocols. Many of these nefarious online acts unfortunately intersect with marketing, advertising, and analytics. Everyone on our team works together to solve these cyber crimes, helping out when we have a little bit more knowledge in Google Analytics, or previous experience with a specific operating system. Before I lay this out, I have to thank Jarret Cade, Marc Kranat, and Rafael Capovilla for helping me find and analyze this case. Though our team never got a clear and confirmed answer to this mystery, the process of analyzing these cases interests all of us.
The client noticed that in Google Analytics, a lot of traffic was coming from a source that was not set. She also noticed right away that there was also a lot of referral spam from free-social-buttons.com and other top offenders involved in this kind of analytics spam.