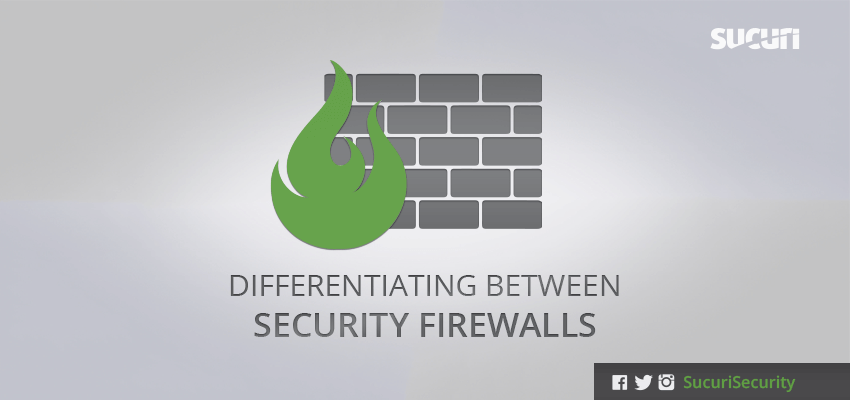 Question: How should a website owner differentiate between Firewalls? What do they do?
The term "firewall" is not new. It is common terminology in the world of technology and security, and possibly common enough that even non-technical people have a basic understanding of what a firewall is. Its meaning actually extends beyond security. The brick walls that divide different sections of a building are called firewalls. We even have firewalls in our cars. They're the metal wall that separates the engine and passenger compartments. The term transcends multiple industries because it's so indicative to what is happening. Regardless of industry, the core function has always been to separate two different spaces. Those spaces have always had two core purposes:
To keep something out
To keep something in
The term is used so interchangeably in security discussion, especially website security, that it can be confusing. Many attribute firewalls to functioning the same, this is false. When it comes to websites / servers / networks they fall into three distinct domains that I feel are important to differentiate.