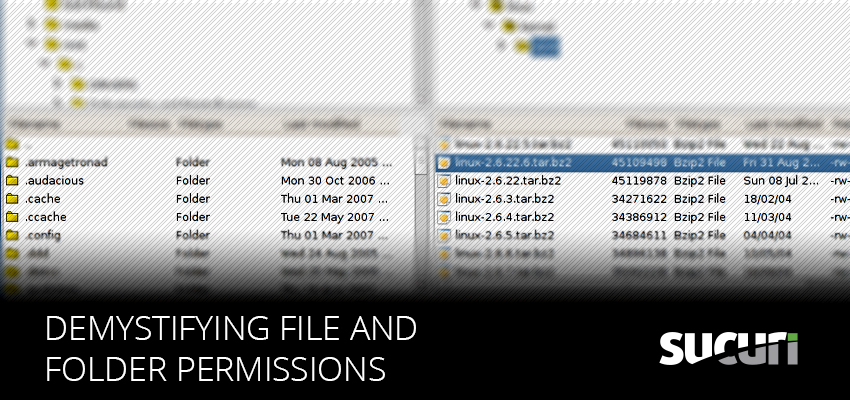 If you have poked around a server before you have probably encountered file permissions. In fact, all computer file systems offer permissions based on the same core ideas. The file permissions in Linux, Mac, and Windows computers are very similar to the file and folder permissions in Apache, Nginx, and IIS servers. You can right-click any file on your computer and choose Properties (Windows) or Get Info (Mac) to see an example. You can also log into your server (using an FTP client like FileZilla) to do the same thing to your server files and directories.
For the purposes of this article, we'll be discussing website files and folders on your server.
You may have heard references to things like chmod, 775, read/write, or user groups. This post is going to explain the bare bones of permissions, giving you clarity into these terms. This is important for those of us who are just starting to interact with servers, and for those who have always been curious to know more about file permissions. Ultimately, knowing how permissions work on your server will strengthen your security posture. In other words, knowledge about security concepts helps you develop a keen sense that stops you from doing things like granting full 777 permissions on a file (even if your theme documentation tells you to), or noticing when you have strange file permissions that could be the warning signs of an intruder.