You know when you pull a string on a sweater and it just keeps going and going? You wonder when or if it will ever stop? From time to time, that's how malware can feel. Even if you're not a website security expert, it's important to understand just how complicated hackers are willing to make their attacks in order to infect your website and 1,000′s of others at the same time.
What does complex malware look like?
Recently, our remediation team member Guilherme Scaldelai alerted me to an interesting infection that he had found on one of our client's sites. Instead of just being some simple injection placed within the site code, the malware was systematic and meant to integrate with the structure of the site. This is what it looks like when malware gets complex. Let's look at it step by step.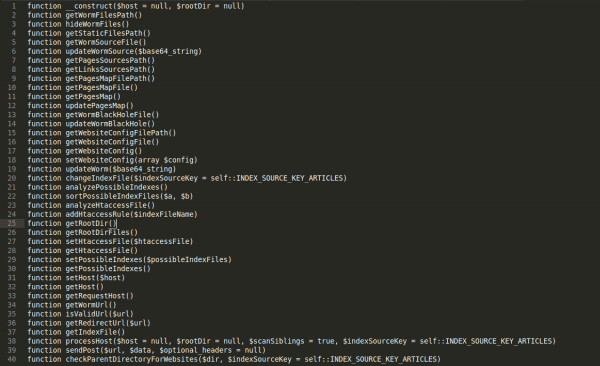 In this case, what is really interesting is that we didn't just catch the result of the infection (infected files), but we also caught the infector (the script which infected them) as well. Let's take a look at the infector functions to see what they actually do.