We reported yesterday evening that various sites in the Fox web network have been infected with the Pharma Hack. It doesn't stop there.
I just ran some scans on the official Fox News site (foxnews.com) and here are the results: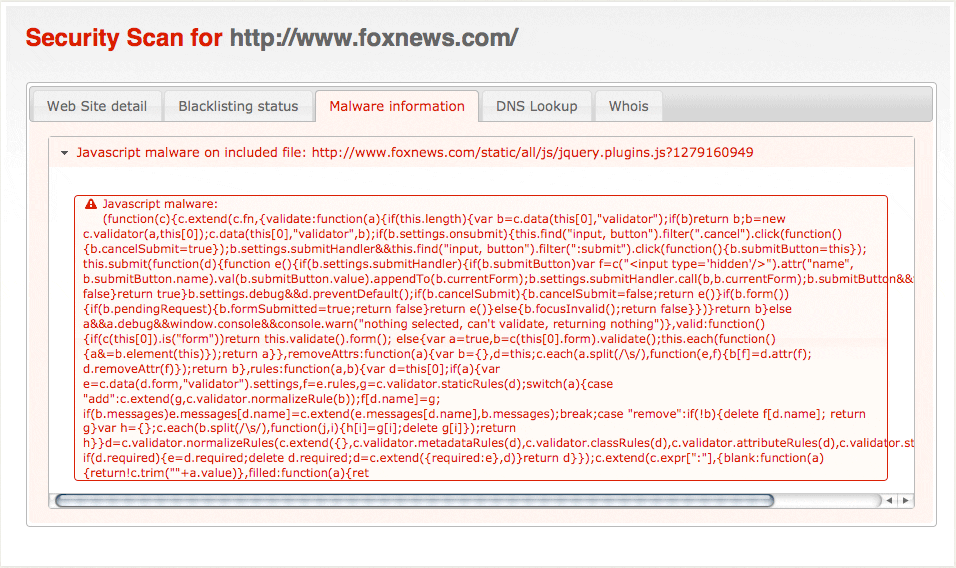 ---
There are users complaining that their AV software is being triggered when visiting the site.
We are currently researching this issue further and encourage Fox officials to contact us (support@sucuri.net). We'd be more than happy to help get your sites cleaned up.
More to follow.