Even the pro's are susceptible to attack. Web hosting provider ServerPro has been compromised and completely defaced. This has been ongoing for more than a few days with no resolution.
ServerPro boasts to have over 200,000 clients over a 10 year stand. Although there is no direct proof that this attack affects a wide portion of their client base, we have seen a few of their clients experiencing the same issue.
If you were to visit the site, which we recommend against, you would get the beautiful Google infection banner: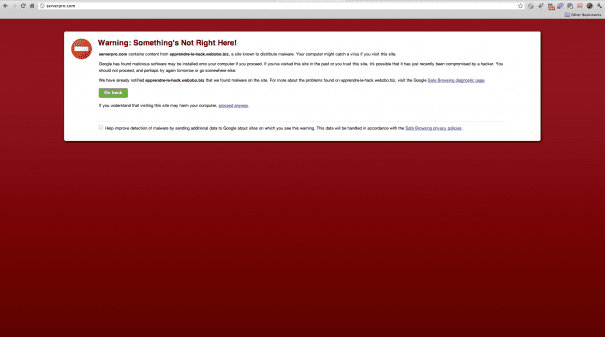 Once you're through the wonderful Google warning banner, the fun really starts. You get a defacement page that showcases information about the hack and the group behind the attack, along with some nice ambient music. The attackers were even nice enough to leave behind a contact email in case you have any questions.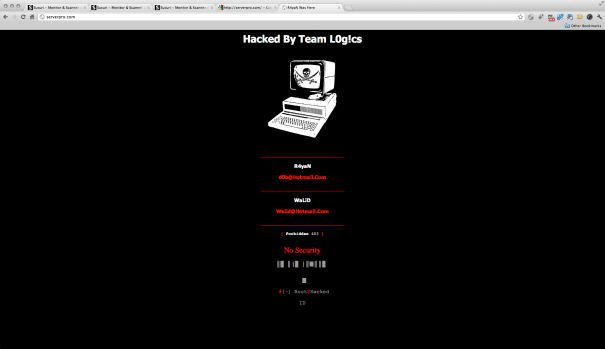 It looks like they have already been indexed and SERP's are showing the newly tuned site description:

---
Moral of the story, the risk of being attacked, infected, or defaced can never be 0%, even hosting providers are susceptible. The idea is to introduce the proper security best practices, beginning to end. Information security is everyone's responsibility.
In ending, we hope ServerPro gets this figured out before it's too late, if it isn't already. If you're one of their customers, you may want to contact them ASAP.
---
Is your site infected with malware? Are you blacklisted? Not sure? Check your site for free using Sucuri SiteCheck.