We are happy to share some big changes we have pushed live for our Website Monitoring platform.
If you're not familiar with our monitoring, it's a cloud-based compromise detection system (CDS) for websites. It provides near real-time visibility into the security state of a website by looking for signs of compromise and changes to the website content, DNS, WHOIS, and SSL records, as well as checking blacklist reports from companies like Google, Norton and Spamhaus.
Our monitoring scanners will continuously check your site – depending on the frequency you choose – and will alert you if it detects anything suspicious. This allows you to take action quickly and reduce any negative impact on your traffic and conversions.
Note that the monitoring and backups dashboards are now fully responsive, so you can log in to your Sucuri account on mobile devices. As an added bonus, we've made significant performance improvements that have made our dashboard much faster.
New Weekly and Monthly Reports
The new report design allows you to see an even clearer view of what is happening with your website. It highlights any issues detected on particular day (in the weekly report) or range of days (in the monthly report).
The new reports also show if any monitoring options are disabled and encourages more customers to enable these scanners and fully utilize our monitoring services.

Generic Post Alerts
The older version of our dashboard included email alerts, as well as SMS and RSS notifications.
You can now receive alerts in your own systems by posting them using any the following data types:

Slack Alerts
Do you use Slack? Many of our customers use the app to organize their teams and get instant notifications about important tasks.
In addition to the generic post alerts, now you can add your Slack account and receive alerts from your Sucuri dashboard.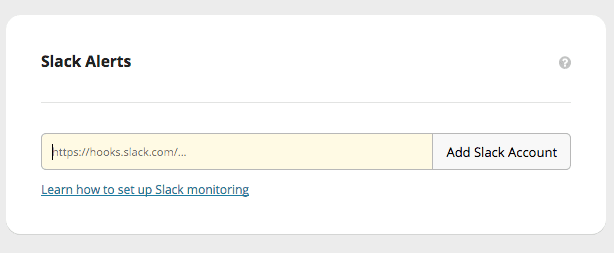 Improved Uptime Monitoring
All of our reports have undergone a new design change, making it easy to check the security status of your website at a glance.
You can now see an even clearer view of uptime vs. downtime in your dashboard, and via email alerts.
HTML Email Updates
Until now our monitoring alerts have only had plain text email as an option.
We've added HTML as a new email format so you can choose to receive email alerts with more clarity and nicer design.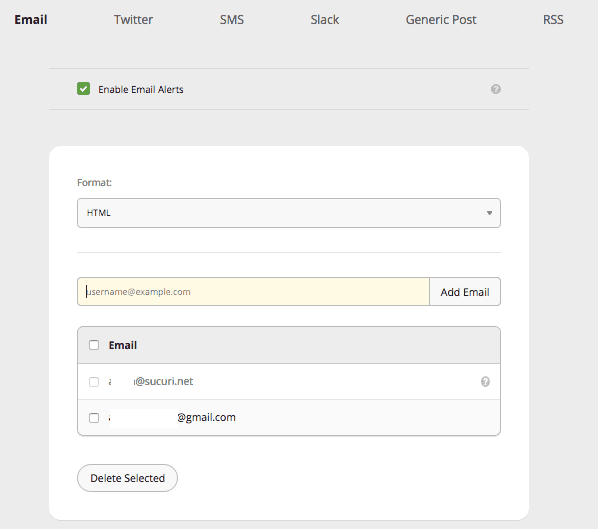 We sincerely hope that these changes improve your experience and simplify the management of your website security. If you would like to discuss any of these updates in more depth, or have any questions, please don't hesitate to ask.