As a website industry professional, you are aware of the importance of website security. This is especially true when managing 10 or more sites. How can you convey this message to your customers?
Offering Website Security to Clients
Website security should be part of any web professional's portfolio. How can you get started talking with your clients about website security?
Here are some ways to approach this topic and have customers onboard with a website security offering.
The Consequences of Website Infections
You can start by showing how stressful it is to experience a hacked website. Our guide to website security warnings has plenty of worst-case scenario images.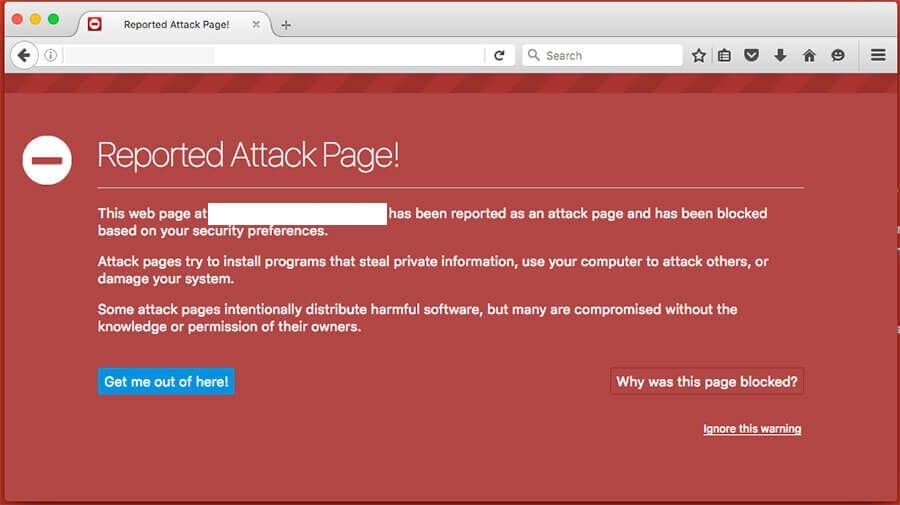 Blacklisting happens when a web authority, like Google, finds out your website was hacked. Security companies and search engines don't want people visiting hacked websites, so they collect and share data about compromised sites. This allows a ton of antivirus programs, web browsers, and search engines to show a big red blocking page to potential visitors, causing the victim's websites to lose nearly( 95%) all of their traffic.
The most common website infection we see is SEO spam, which can hijack search engine results listings. This type of compromise can go unnoticed and is often discovered by potential visitors or customers who are looking up the brand on Google, only to find keywords related to casinos, pharmaceuticals, or discount fashion items.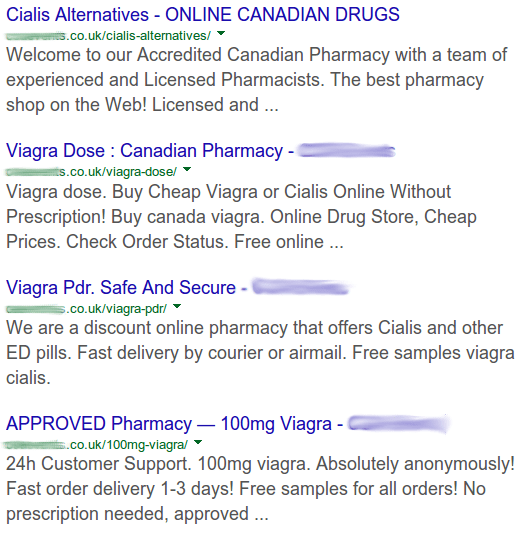 Website infections can have many nefarious consequences, such as:
website downtime;
traffic loss;
revenue loss;
brand reputation harm;
blacklisting;
host suspension;
SEO penalties;
embarrassment;
loss of sleep;
huge headache.
The hack of one client's website can cause a domino effect for the rest of your clients too.
For example, sites that are on the same hosting account run the risk of being compromised by cross-site-contamination. Many website professionals have experienced this at some point or another. When one site is infected, all the other sites on the same account might be infected as well.
The Price of Dealing with Hacked Websites
Cleaning and recovering infected websites is a time-consuming and costly process. When thinking about the price of a hack, there are certain things that need to be considered:
the expertise a company needs to be able to address the situation;
the technical knowledge to remediate the hacked website;
the time to clean up the hack;
the right tools to add protection to the website after it is clean.
This is why partnering with a professional website security provider is ideal for web professionals.
The Sucuri Agency Plan
We can cover the security for your clients' websites so that you do not have to worry about it. Forget about wasting time and resources on fixing hacks and "putting out fires".
Sucuri can be an extension of your team and provide valuable security and improve site performance for your customers. This is true whether you are setting yourself apart as a seasoned professional, or just getting started as a freelancer.
How to Position Website Security to Your Customers
You may consider positioning website security to your clients as 3 options:
Website security as an add-on.
Website security as part of your current offering.
Website security as a referred service.
You can offer different options depending on the client, but the point is to create offerings that include security and its benefits:
Website protection with a Web Application Firewall;
Continuous website monitoring for indicators of compromise (IoC);
Website CDN to improve site performance.
Access to professional security support.
Website backups and disaster recovery.
Feel free to watch a webinar we hosted on how to account for security with customer projects.
If your customers still choose to decline security, we recommend to have them on a separate account so that they will not pose a threat to any of your secured sites. Perhaps you could have one account for clients that have added a security package, and another for those without it.
You will find that our agency plan setup is perfect for this model. Our pricing can easily fit into most agency budgets since it is based on the number of sites managed.
Schedule a free consultation if you would like a quote for your environment.
Have Peace of Mind
You can solve the problem of security for your web agency and bring the value of security to your clients.
We have written a guide, an email course, and compiled a marketing kit to help web agencies convey the importance of website security to customers. Feel free to reach out anytime to learn how we can help you.