Even the most diligent site owners should consider when they had their last website security check. As our own research indicates, infections of the most popular content management systems (CMS) are on the rise. In fact, last year WordPress infections jumped 8%, compared with 2017. That's why it's so important to regularly use a website vulnerability scanner
It'll look at your online property much like a bad actor would, carefully searching out any vulnerabilities that could lead to a hack. Once you're aware of those vulnerabilities, you can eliminate them before your website has an issue. If you do have an infected site, it's critical you act quickly, either fixing it yourself or having a professional do it for you.
Let's take a look at five website security check and vulnerability scanning tools that can save you the huge headache of dealing with an infection.
1. Unmask Parasites
Unmask Parasites is a free website security check that lets you scan an online property, page by page. It's a great option for people who would rather avoid installing server-side vulnerability scanning tools. Despite being an online scan, Unmask Parasites is quite thorough.
2. MageReport
Online retailers using the popular Magento 1 and 2 platforms will love the free tool MageReport, which was engineered specifically for this CMS currently powering 12% of ecommerce worldwide. Magento 1 users, specifically, will want to keep vulnerability scanner tools close at hand, due to the looming end-of-life date for support.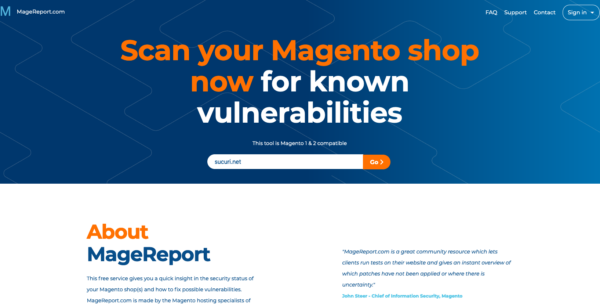 3. WPScan
With the widespread adoption of WordPress today (WP powers more than 35% of the internet), it might seem like the free WPScan is nothing short of a miracle. Installation might require some plain-language documentation, but once you've set it on your Linux or Mac machine, you get access to a website security check from a team that maintains an active vulnerability database.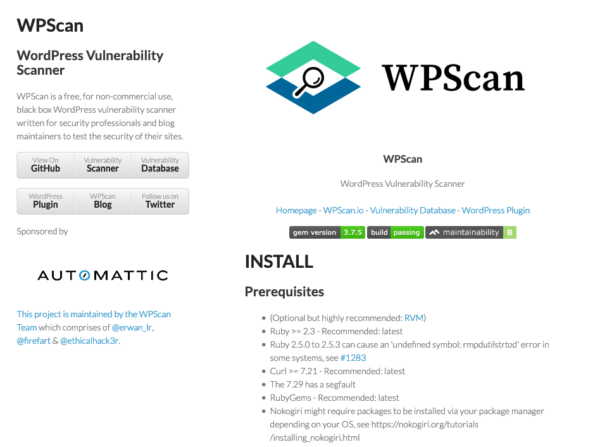 4. ManageEngine Vulnerability Manager Plus
A multitool of website vulnerability checks, ManageEngine Vulnerability Manager Plus gives you an in-depth look at multiple aspects of your website security from a single dashboard. It provides a robust set of features that include vulnerability analysis, security patch management, and security configuration.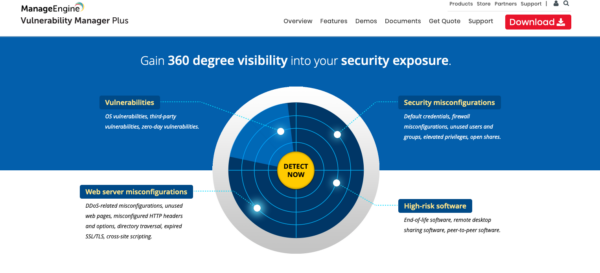 5. Rapid7 Nexpose
Offering a free trial to get started, Rapid7 Nexpose is a server-side vulnerability scanning tool that operates in real time. This allows it to provide current data, letting you stay on top of vulnerabilities as they emerge. These are presented in a list with a score of 1 to 1,000, offering a clearer picture of which vulnerabilities are truly critical.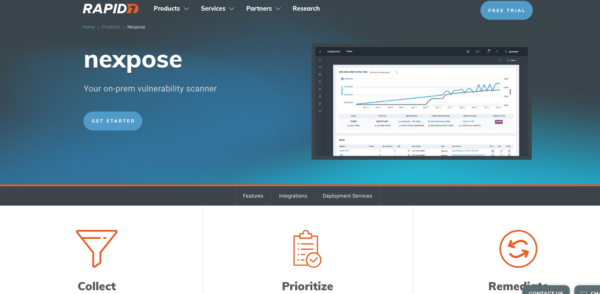 Don't Wait For a Website Security Check
They're out there. Bad actors work around the clock looking to profit from website vulnerabilities, and it may only be a matter of time before they target you. However, there's no need for stress when you're regularly using one of these vulnerability scanner tools to spot if something is wrong with your website. If you are looking for a comprehensive website security solution, we have got your back covered. Our website security platform includes vulnerability detection, protection, and clean ups in case your site is already hacked.