Hi folks, we're really excited about 2012, specifically because of our goal to give back more. This is in line with our core theme, to help the end-user better secure their environments. Things are not always perfect, but we strive to be there for you when everything else seems to be going wrong.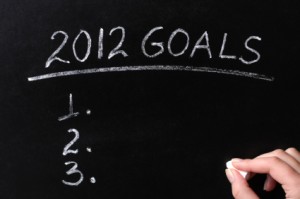 One of the new items we'll be implementing this year will be quarterly management meetings. For those that don't know, we are a virtually distributed team spanning across North and South America. The purpose of these meetings will be to continue to improve our services, address issues we see everyday, and look to the future.

We also want to use these meetings to address questions, comments, and concerns our users have. We have been committed to this since our inception, but want to become more proactive; its one of the reasons we have this R&D blog. I would like to personally encourage you all to let us know things you'd like to see Sucuri do and offer in 2012. Feel free to leave us a comment or two.
A couple of things to consider:
What information can we offer via our posts that would make it more informative to you?
If you're a client, what can we improve in regards to our paid service?
Do you use the WordPress Sucuri plugins? If so, what can we improve? What features are you most interested in?
What works? What doesn't?
Our goal is to address as many of the comments as possible, and you never know, we could also integrate some of your suggestions into new service offerings and our long-term strategy.
We want to stay true to our slogan, Protect Your Interwebs, we can only do this through engagement with you, and the rest of the web-o-sphere.
Looking forward to a great year!