Over the course of the last year, our teams have been getting creative and making a collaborative effort to improve the experience of our customer dashboard.
Website security is multifaceted and we understand the logistical complexities of managing multiple sites. That's why we are continually brainstorming ways to make the management of your website security tools more streamlined. As always, your suggestions are greatly appreciated. Thank you for helping us create a better product each day.
Over the past few weeks we've been highlighting new, upgraded features in both the firewall and monitoring dashboard.
Unveiling the New Dashboard
If you log into your Sucuri account often, you have probably noticed that the dashboard has a new look.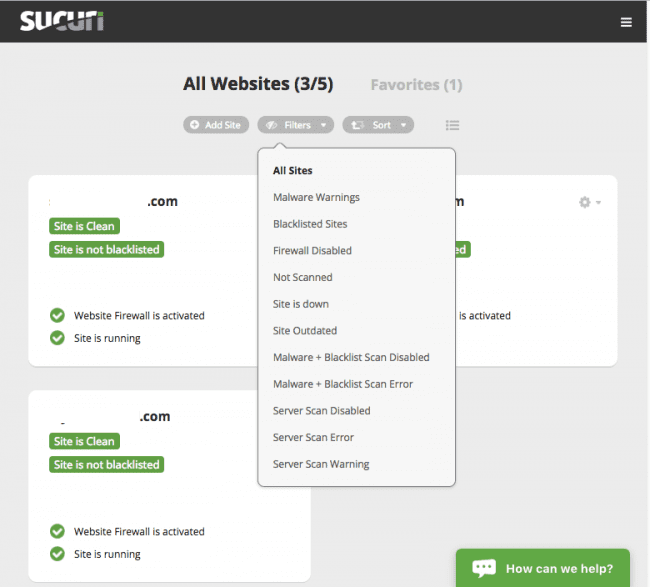 The new layout is more intuitive and clean. If you haven't explored it yet (or want a more thorough tour), please watch our latest video walk-through of the dashboard.
If you see our legacy dashboard, you can enable the new dashboard by clicking the New Interface button in the top right corner after you log into your account. You can also revert back to the old interface if you run into any issues.
New Features and Refreshed Favorites
We kept all of the same great features that customers loved about the old dashboard, like the audit trails, robust alerting, and security configuration options.
We added more visual reporting options and analytics for both the Monitoring and Firewall dashboards. You can now find out the percentage of desktop, mobile, or bot traffic to your site, as well as see figures related to caching status and HTTP2.
There are also a number of new configuration options for agencies who manage a large number of websites. This has been a popular request from our customers.
Give Us Your Feedback!
It would take all day to cover every new feature, option, and upgrade, so check it out for yourself! If you have any questions or feedback, please don't hesitate to reach out to us.
The dashboard revamp is just one aspect of the many upgrades we are making to user interface. In the future, you will continue to see new features, increased visibility and enhanced user experience.