Since 2003, October has been recognized as National Cybersecurity Awareness Month. It is an annual campaign to raise awareness about the importance of cybersecurity and being a better digital citizen.
October has just started and a majority of security companies are promoting internet security. With the holidays fast approaching, it is a crucial time for website owners, especially ones with an e-commerce website, to be cyber secure.
The end of the year is also the season when hackers try to profit the most. Year after year we see the rise of new malware, phishing campaigns, scams, malvertising, ransomware and data breaches.
Cybersecurity is the core of what we do as a website security company. So we would like to take time this month to help educate internet users and webmasters on the importance of staying safe online.
In order to help raise awareness, we have decided to break up this month into four thematic weeks:
Week 1 – Protection
This week focuses on educating webmasters about how to protect their websites and online businesses.
We will give you tips on:
The importance of having a strong password
The importance of updates
Using roles and privileges
We will release a blog post on the Top 10 Security Risks by OWASP and highlight tools that website owners can use to protect their websites.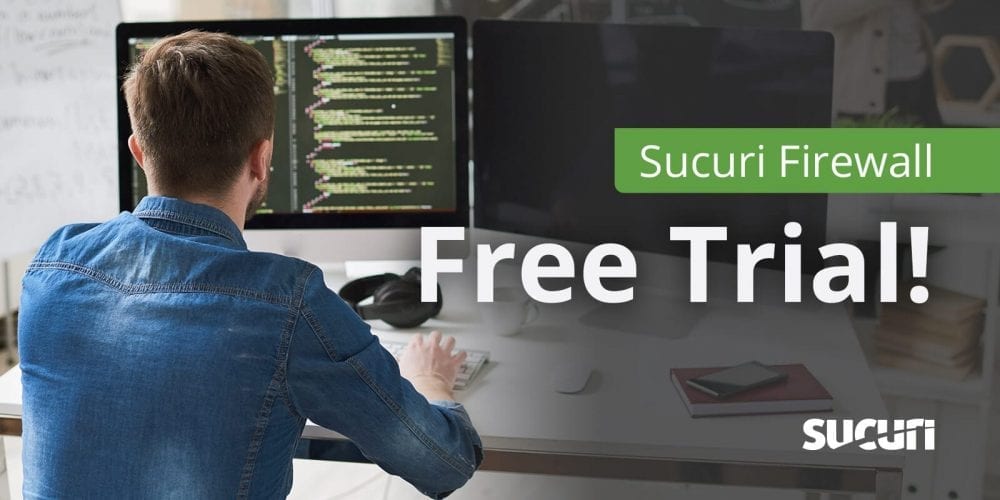 Having a website application firewall is part of having a good website security posture. That is why we are offering a one-month free trial of our Pro Sucuri Firewall. Also, if you contact our sales team in October, you can receive another free month upon sign up.
Tomorrow there is going to be a live webinar on How Caching Options Can Impact Your Website Speed. Please sign up – it's free!
Week 2 – Detection
One concern that most website owners have is how to detect if a website was compromised in the first place.
In week 2, we will address ways of detecting when something is not right on your website. We will give you tips on:
Keeping audit logs
Using a website scanner
Integrity monitoring
Week 3 – Response
When something does swing out of control, we need to have a plan to mitigate the negative outcomes.
In week 3, we will focus on how to build a good response plan so that webmasters are not left scrambling when disaster strikes.
We will give you tips on:
Effective website backups
Having a website security team
Planning for disaster recovery
There will also be a blog post on having a response plan you can trust.
After a website is clean it is vital to seal it against future threats. That is why we are promoting an online contest for US residents in which the winners will get a one-year subscription of our Pro Website Security Firewall. Please follow us on our social channels @sucurisecurity and don't miss the opportunity to participate.
On October 17th, there is going to be a webinar called: Sucuri Introduces The Sales Enablement Department.
Keep a look out for it!
Week 4 – Website Security for Internet Service Providers
Many website service providers have to deal with security issues when they impact their customers. As the technical point of contact, service providers need to be knowledgeable about website security.
Week 4 will emphasize the importance of securing every website and highlight the roles the service providers can play in keeping their customers safe.
We will close Cybersecurity month with a remake of one of our most visited blog posts: Top 10 Website Security Tips.
As well, a compilation of all the tips of the first three weeks will be made into a video you will be able to share with everybody to make the internet safer.
On October 31st, to close the Cybersecurity month, our marketing manager, Alycia Mitchell will host a webinar on Website Security Primer for Digital Marketers.
Conclusion
We have planned a lot of different content for this month to be a part of the worldwide effort of making the internet safer.
Stay tuned and keep following us on social media! We are looking forward to hearing from you.