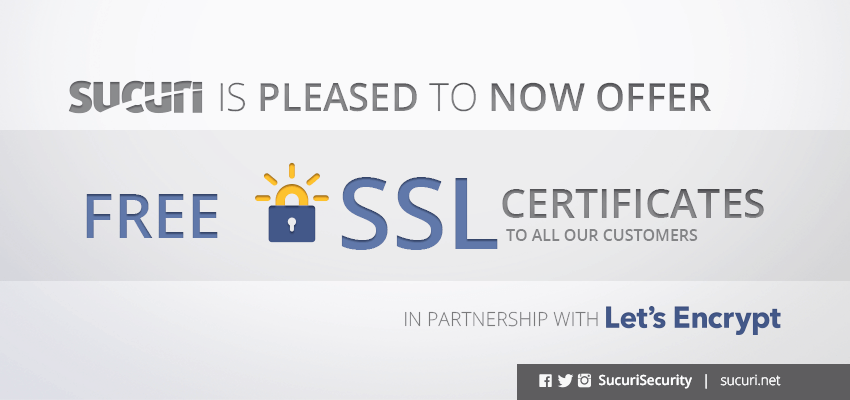 Last year we partnered and sponsored the LetsEncrypt initiative. Today we're happy to announce that we have fully integrated with them and we are now offering their free SSL Certificates to all customers who leverage the Sucuri Firewall.
We're very excited about this integration and we have mass-enabled their certificates for all of our customers that did not have one yet. If your website is behind the Sucuri Firewall, your visitors can now reach your website via HTTPS by default. It is that easy.
Customers on our Professional, Business or Enterprise plans, can continue to use their custom certificates.