Over three years ago, we transitioned the Sucuri Firewall (WAF) away from the cloud and expanded it to run on top of our own Anycast content delivery network (CDN).
We provide security for websites with the protection of our WAF as well as performance benefits of a CDN. We have been adding data centers in key regions of the world:
San Jose – US
Dallas – US
Washington D.C. – US
Miami – US
London – UK

Frankfurt – 

Germany

Tokyo – Japan
As well as CDN Edges:
São Paulo – Brazil
Sydney – Australia
We are happy to announce the addition of our latest data centers in Singapore and Amsterdam.
If you are not familiar with Anycast, it is a network routing method where different data centers announce the same IP addresses, making them reachable at multiple destinations. When that happens, routers have multiple choices where to send your requests and they generally default to the one with the shortest distance (fewer hops). Because of this, Anycast greatly improves network connectivity and also gives websites the following benefits:
Geo Load Balancing
Increased Reliability (one data center can go down without affecting others)
Performance Improvements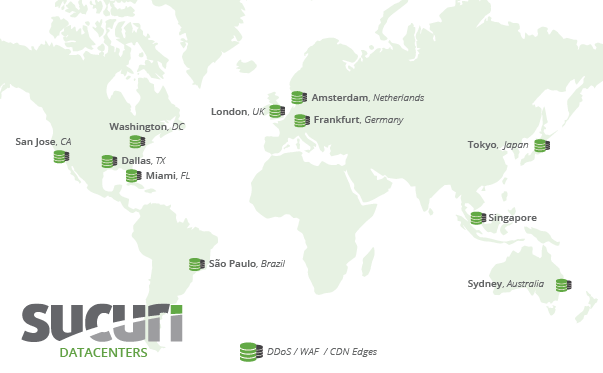 In terms of distribution and connectivity, we have data centers in every major region on the planet. Each one provides DDoS mitigation, a CDN, and a WAF (with the exception of a few CDN edge-only locations). They are all connected to multiple tier 1 providers with large bandwidth availability to handle big DDoS attacks.
In the example below, you can see the performance of our network from a few cities: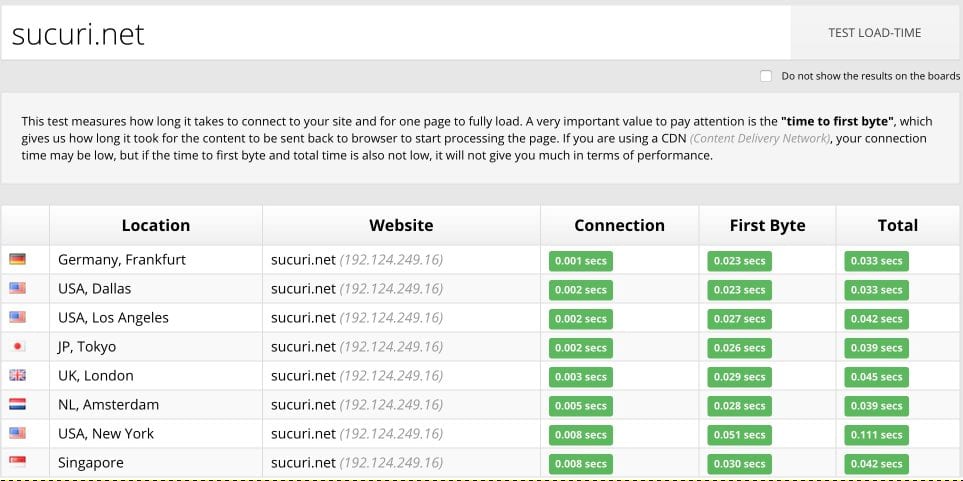 This performance increase happens because of Anycast; our visitors are always routed to the data center closest to them. On average, you will get under 4ms pings from any point in North America, Europe, and East Asia. We know that pings are not a definitive metric to measure site performance, but it shows how close our data centers are to most end users.
You can test the real web-loading performance of your site from around the world using our website performance tool.
If you have any questions about Anycast or our network infrastructure, let us know.